Looking to make more commissions faster?
It's well known that a picture is worth a thousand words. So with 30 frames a second we aim to tell an exciting story of an inviting home that your clients can not just see themselves in but get excited about. The homes story, in turn, helps to get you the commission you deserve. With our U.A.V. we can sell not just the house but the neighborhood, surrounding locations, and the community it's in. While impossible to give a fair estimate without discussing your specific needs, we have a package below designed for all price points with general estimates.
Demonstration of basic video shoot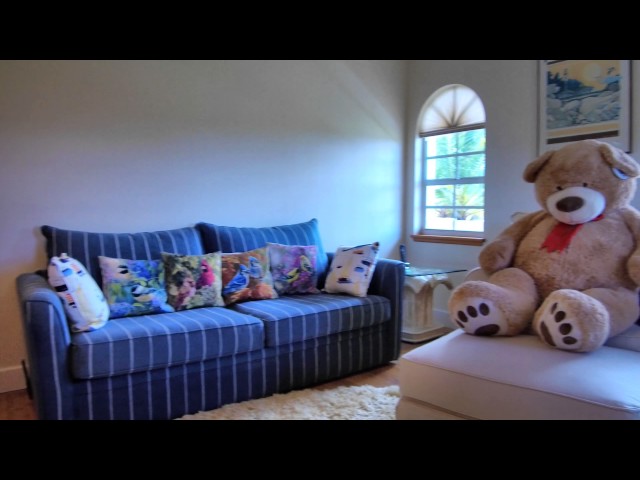 10 Ways drones help real estate agents
The National Association of Realtors is well aware of the trend of using drones, and they are working with regulators to make sure that people are responsible licensed to use drone technology. Drones are streamlining the buying and selling process by providing more visual information at a reasonable cost. Any opportunity you have to further educate the buyer to the property they're purchasing is a win-win for everybody, here are 10 ways they will help sell your property.
1 Create an early emotional connection.
We all like to think were rational people, but ask any seasoned salesman and they will all tell you people buy with their emotions. People fall in love with the home they want and then rationalize why it's the right home for them. Aerial videos can create that sense of wonder and awe that can make them want the property before they have even talked to you.
2 Increase your client base
While finding people to buy homes is a challenge getting people to bring you homes to sell is almost as tough. If you offer quality aerial photography as part of your marketing mix then you will increase the number of people who want you to sell for them. Putting your home on the market is a serious life move, and the majority of sellers have not taken the choice lightly.
Facebook, Twitter, Tumbler, Vhomesearch, YouTube, and other social media and real estate outlets are all great ways to sell homes. The greater quality video and media content you can use in your real estate marketing, the easier it will be to grow your followers and increase engagement with what you do. Leading to both more sales and more sellers.
Before drones became accessible to real estate pros, aerial photos of properties were limited to either grainy satellite images (like those found on Google Earth) or those taken during pricey aerial photography sessions with a hired airplane or helicopter. These sessions would range from $7,500 - $12,000 or more per session. At BandEcreations we can build you a package from $300-$1200 to make you an amazing custom video.
5 Increase house viewings
Nobody buys a home without seeing it first. So the #1 goal in marketing a home is to get people interested in seeing the house. As aerial photography helps give brochure browsers a new perspective of a property, it significantly increases your chances of converting people into those who book a viewing.
Nobody wants to take the time to show a home that's completely wrong for the buyer. a complete Virtual tour with aerial cinematography adds another element to help potential buyers get to know a property before they book a viewing. The more detail you can give, the better suited a viewer will be when they see a property in the flesh.
Drones are new and trendy. They are bringing clients on entertainment value alone. Many real estate professionals agree that while drones are novel now, they will soon become an industry standard like professionally shot listing photos are now. Soon listings not enhanced by drones will stand out negatively as everyone else will be doing it
Frequently large style homes due to privacy fencing or landscaping are difficult to photo from the ground. Aerial photography has none of these issues. You can always move farther away and elevate over any obstacle to get a gorgeous view.

9 you can sell more than just the Home
While selling the house is the goal, if you can visually show the local neighborhood, schools, parks, and shops. You then are able to easily sell the whole community in a matter of minutes instead of "taking a ride" and driving the potential buyers around.

10 Show that most valuable of assets. Location, Location, Location
When selling Commercial Property the Clients most important question is always going to be how traveled is the location, and what other properties are in the same area and how full their parking lots are. When selling residential property people want to know the distance to schools, nightlife, the property value of nearby homes and local community.

This is a photo only package. we deliver your choice of 10 interiors or Exterior Shots. they are then processed and turned into Beauty shots Guaranteed to your satisfaction. best when combined with other packages.
a 30 second high definition 1080 video showing a quick 360* overhead view of the full property and exterior highlights of the property.
up to 180-second High Definition 1080i video reel doing outside cinema shots of the property and a full interior virtual tour with 6 photos included. Includes a separate 164 ft (50 m) panoramic video showing the neighborhood
Up to 240-second 4k tour of both the surrounding property and interior of the home with beauty shots of every room and any prominent views from the residence showcasing its natural beauty. Include a separate 164 ft (50 m) panoramic video showing the neighborhood with full Narration.

/